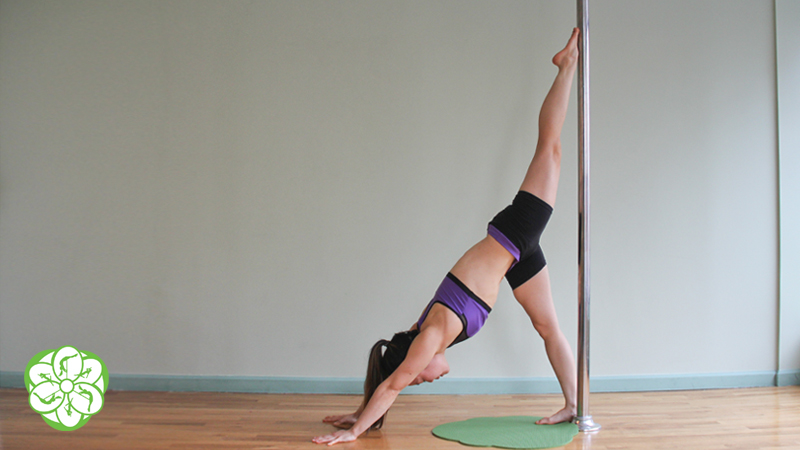 FAQ
Classes open to all skill levels!
———————————————————————
1. Where are you located?
Our studio is on 43 Schermerhorn St, Brooklyn NY, on the corner of Court and Schermerhorn Streets (2nd floor!). We are easily accessible via the 2, 3, 4, 5, A, C, F, G, N, and R trains.
2. I don't have a lot of upper body strength or flexibility. Is that okay?
No problem! All of our classes are "open level." That means they're designed for students to work at their own individual level. We're here to help you improve and achieve your own fitness goals. Don't worry!
3. Do you have real pole dancing classes?
Sure do! Learn to Pole Play starts with a yoga inspired warm up, and then teaches students how to do simple tricks and put together fun dance moves on the pole. It's a fitness and a dance class in one!
4. Do you have real yoga classes?
Almost all of our classes incorporate some aspects of yoga into their practice. However, Find My Handstand most resemble traditional yoga classes. Find My Handstand teaches balance, core strength, and focus. Overall, our classes use yoga training (with the help of apparatuses like poles and hoops) to encourage people of all strengths and body types to increase their endurance and flexibility.
5. What should I wear to pole class?
That depends entirely on the class! For pole class fitted shorts and exposed shoulders such as tank tops or sports bras.In all classes, please remember to take off any rings, or dangling jewelry (like earrings, necklaces and bracelets). Avoid wearing oils and lotions on your skin (otherwise, your pole will be slippery!).
6. What should I wear to aerial hoop lyra class?
Students are required to wear full length leggings and a gym top such as tank top, t-shirt, or long sleeve shirt. Leg warmers are suggest to protect the back of the knees but not required.
7. What happens if I'm late to my class?
Since lateness can disrupt fellow students in their meditation (and prevent class instructors from properly fitting the apparatuses to your body), we have a very strict lateness policy. If a student is more than 5 minutes late, they will not be permitted to join the class, and will not be refunded for the class.
8. Do you have any special deals for first time customers ?
Please see our MindBody page for the most current pricing.
9. Do you have private lessons or parties?
Yes, we do! Please contact yoga.pole.nyc@gmail.com for more information.
10. Why are the mats shaped like lily pads?
Our mats are in the shape of the Yoga Pole Studio logo, a depiction of 6 dancers forming the final composition of synergy (we're all about building a community). Also, while we're proud to have our boutique sized studio in Brooklyn Heights, quite frankly, lily pad shaped mats are space savers!